What Equipment Financing Options Can Manufacturing Businesses Use?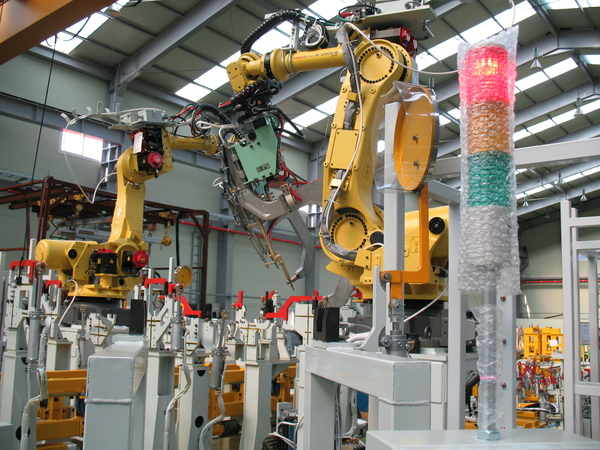 Manufacturing equipment isn't cheap. It's not uncommon for new machines to cost hundreds of thousands of dollars. Not to mention that job personalization can contribute to a rising price tag. Do you have this kind of cash on hand?
Even large manufacturing companies might not be able to foot the bill for equipment, which is why it's important to consider your financing options. There are ways you can purchase much-needed equipment without pinching pennies for the next few years. In this article, we will cover some of these options and what you can do if you are still struggling to find the right solutions.
Use Cash on Hand
The first, less common option is to pay for the machinery with cash. This can be doable for smaller pieces of machinery, like a standard robot. However, once you begin building or personalizing equipment, using cash on hand might not be feasible. If you are considering using cash, make sure you leave enough in your accounts to cover the next six months of operating expenses.
Raise Capital from Investors and Owners
Another way to generate enough money to purchase equipment is to raise capital from investors and owners. If you have a strategic growth plan, it might make sense to bring on another shareholder or partner that brings cash to the table. Internal capital can be in the form of a buy-in to the company or a loan.
Take Out an Equipment Loan
Many financial institutions have special loans designed for the purchase of expensive machinery and equipment. Equipment loans can come with high interest rates, strict debt covenants, and the requirement to pledge the machinery as collateral. Nevertheless, this can be a great option if you want a fixed repayment schedule and are looking at a high price piece of machinery.
Draw on a Line of Credit
A line of credit is another viable equipment financing option. Lines of credit will often have higher interest rates compared to fixed equipment loans. This is a good option if you plan on paying the balance off in the near future, such as in less than a year. Lines of credit generally don't have strict debt covenants and collateral requirements.
Consider Buying Used
Do you really need new equipment? Many business owners get so caught up in purchasing the latest robot or hydraulic machine on the market that they neglect to consider buying used. Used equipment can be purchased at a fraction of the cost, giving you more financing options, such as using cash, credit cards, or lines of credit. If your business is in the growth phase, it might make more sense to purchase used and lower your acquisition costs.
Summary
Which financing options seem like the best fit for your manufacturing business? Keep in mind that you can use a combination of these solutions, such as paying cash down and financing the rest.
About IMS Supply: IMS Supply is a leading distributor of maintenance, repair and operations (MRO) products and services with facilities in East and West Michigan and Kentucky. Through our MRO Asset Recovery Program we stock hard to find parts and supplies from thousands of different manufacturers at prices up to 70% less than MSRP. Contact us today to find out how we can help your business.