Should You Buy New or Used Equipment?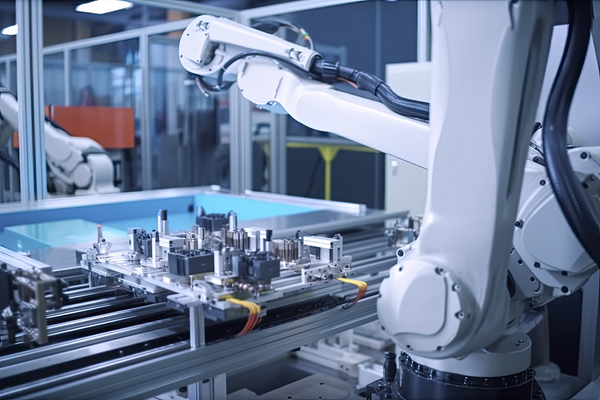 Does your manufacturing business need new equipment? Whether you are beginning to grow or are simply looking to improve efficiency, finding the right piece of equipment is essential. This leads to a common question, "Should I buy new or used equipment?"
Although there's no one-size-fits-all solution to whether you should buy new or used, there are a few factors you should consider. Let's dive into the pros and cons of both new and used equipment, giving you the information needed to make the most informed decision for your business.
What are the Pros and Cons of New Equipment?
One of the top benefits of purchasing new equipment is that it can be customized to your business. This means if you have a specific production process, you can find the exact piece of machinery you need to reach your objectives.
Another benefit of purchasing new equipment is warranties. New equipment will have a general warranty that covers malfunctions or deficiencies, often at no cost to you. Additionally, new equipment will have a longer useful life, lower repair costs, greater dependability, and access to the latest technology.
However, there are some disadvantages. First, new equipment can be more expensive compared to used equipment. This might mean you need to take out an equipment loan or draw on a line of credit to foot the stiff bill. Keep in mind that interest associated with these loans is a qualifying tax deduction.
New equipment can also have longer lead times, especially if you are customizing the piece of machinery. It's not uncommon for manufacturers to have new equipment booked out a year in advance. This isn't ideal if you need the equipment now.
What are the Pros and Cons of Used Equipment?
Used equipment can also be an attractive option. Used equipment is generally more cost-effective. You won't need to go through the tedious process of obtaining a large business loan or spend thousands of dollars reworking your factory to support the equipment.
A hidden advantage of used equipment is contract flexibility. If you need a special piece of equipment for a one-time project, it's easy to purchase the equipment used and then re-sell it once the project is complete.
There is also a decreased learning curve with used equipment. Odds are your team is familiar with some of the components of used equipment rather than the technology in new equipment.
One of the cons of purchasing used equipment is finding a trustworthy dealer. Used equipment could have defects or problems that are easily concealed when working with unethical salespeople. This is why working with a trusted team, like IMS Supply, should be a priority when buying used.
Choosing the Right One
So, should you buy new or used? Ultimately, that decision comes down to your price point, operational goals, and turnaround time. Do you need the equipment right away or can you wait a year for a custom piece? Do you have the cash flow to pay for a new piece of equipment or are you trying to lean out operations?
If you are leaning toward buying used equipment, it's important that you work with the right dealer. At IMS Supply, we have your best interests in mind.
About IMS Supply: IMS Supply is a leading distributor of maintenance, repair and operations (MRO) products and services with facilities in East and West Michigan and Kentucky. Through our MRO Asset Recovery Program we stock hard to find parts and supplies from thousands of different manufacturers at prices up to 70% less than MSRP. Contact us today to find out how we can help your business.