7 Manufacturing Trends For 2022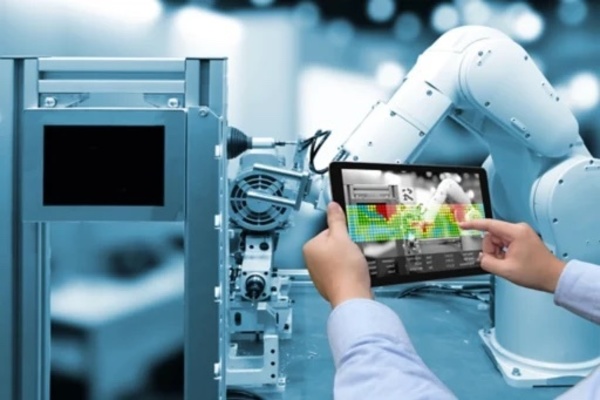 As COVID-19 restrictions ease and manufacturing activity rebounds, significant challenges remain, including supply chain issues, labor shortages, and inflation. To stay ahead of industry trends and keep up with the competition, technology innovation has taken a front seat for manufacturing companies. Here are seven key manufacturing trends to watch for.
1. Onshore instead of offshore
To minimize dependency on China and other trade routes impacted by disruption, manufacturers must accelerate their supply chain resilience strategy. A key trend in 2022 that they will have to tackle is reshoring facilities and increasing their reliance on countries with whom the U.S. has friendly trade agreements, such as Mexico and Canada.
2. Shifting from B2B to B2C
If you are unsure what B2B and B2C stand for its business to business and business to consumer. To facilitate this move, manufacturers must continually improve their operations to support e-commerce and a quality customer experience. Rapid fulfillment and delivery, secure payments, digital marketing, and online customer service will all be top priorities.
3. Additive Manufacturing
Using 3D printing will transform manufacturing in the years to come. Benefits include greater freedom of design, higher-performing products, greater plant productivity, sustainable processes, and a faster time to market — all with little or no added cost. Industry leaders implementing 3D printing already are aerospace and defense. Automotive production companies are following as well.
4. Predictive maintenance
This technology can predict flaws and problems during the manufacturing process. This will reduce downtime and save companies money. This will help companies meet high customer demands that they are already facing.
5. Increased Automation
Increased Automation is much needed for companies facing employee shortages. They can be used in any part of the business. It helps with output, decision making, quality and consistency. AI helps workers learn more technological processes and can make their jobs easier.
6. Securing talent for the new workplace
With companies using more and more AI it is important to train workers for work in these new tech heavy businesses. According to Deloitte, more than 80% of manufacturers believe that talent pools are critical to their competitiveness. In fact, 41% have formed relationships with technical education institutions to develop their employees of the future. As we are all realizing post pandemic we need to invest in our workers for growth.
7. Sustainability
Many are moving towards becoming more economically and environmentally sustainable businesses. As the cost of energy and materials rises, regulations tighten, and consumers and investors gravitate towards more sustainable brands and business practices. As more manufacturers connect the dots between sustainability and profits, expect this trend to continue.
About IMS Supply: IMS Supply is a leading distributor of maintenance, repair and operations (MRO) products and services with facilities in East and West Michigan and Kentucky. Through our MRO Asset Recovery Program we stock hard to find parts and supplies from thousands of different manufacturers at prices up to 70% less than MSRP. Contact us today to find out how we can help your business.