How to Diversify Your Manufacturing Business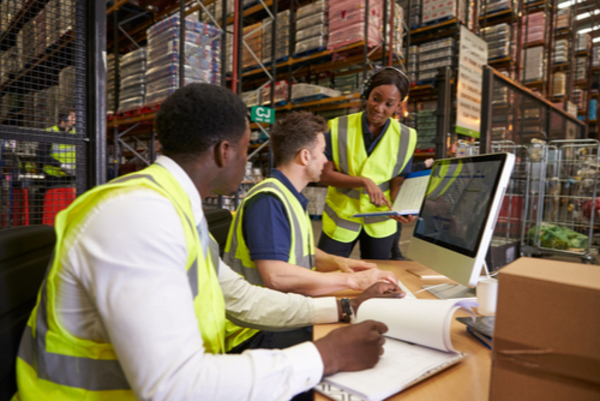 It's no secret that the manufacturing industry has dramatically changed over the past few years. Processes that were once completed by hand are being replaced by machine learning and automation.
Manufacturers are now forced to overcome and adapt to changing customer demands and processes or be left behind to face continuity issues. One way that manufacturers are facing challenges head-on is through diversification.
In this article, we will cover three ways that you can diversify your manufacturing business to maintain market share and reach your strategic growth goals.
Utilize Multiple Suppliers
Studies show that four out of five organizations experienced supply chain disruptions in 2022. Another 50% of organizations report experiencing three or more supply chain disruptions. The inability to receive raw materials and other goods can leave your business struggling to push out orders and earn revenue.
Diversifying your suppliers reduces your risk of shutting down due to delayed orders. Do you have multiple sources you can order raw materials from? Can you source products domestically instead of internationally?
How about having relationships with multiple carriers and shipping companies to deliver timely products to customers? Consider expanding your network to avoid business disruptions and diversify your operations.
Expand Revenue Streams
Similar to diversifying your suppliers, your manufacturing business should consider expanding into new markets. If you only offer one primary product or service, what happens if customer demand drops? With no other revenue streams to fall back on, your business will be forced to make some major decisions surrounding business viability.
There are different ways you can approach revenue expansion. Could you offer customers more products? How about adding a service department for repairs on products you manufacture? What about offering customers a warranty for an extra price? Finding the right revenue streams to add to your organization relies on understanding what your customer base needs.
Upgrade Your Equipment
Diversifying your operations also relies on upgrading old equipment. Could you utilize a robot or a specialized machine to double your capacity? How about investing in a new machine that allows you to open a new product line?
Finding which pieces of equipment are right for your business can be done by evaluating your current inefficiencies and understanding where you want to improve. The good news is that you don't always need to foot the bill for a brand new piece of machinery.
In fact, as organizations upgrade to specialized equipment, they sell off their old pieces, giving you the opportunity to purchase much-needed equipment at a reduced price. This is beneficial if your business is low on cash flow or isn't ready to invest in a new piece of machinery.
Summary
Diversifying your manufacturing business is essential to reach your operational and financial goals.
About IMS Supply: IMS Supply is a leading distributor of maintenance, repair and operations (MRO) products and services with facilities in East and West Michigan and Kentucky. Through our MRO Asset Recovery Program we stock hard to find parts and supplies from thousands of different manufacturers at prices up to 70% less than MSRP. Contact us today to find out how we can help your business.