Surviving in the New Tech-Era: Keys to Success in the Industrial Industry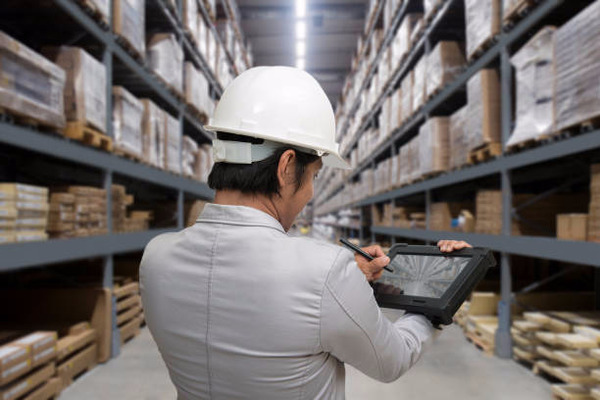 The success of manufacturers depends on many factors, including the economic climate and consumer demand. To be successful, manufacturers must keep abreast of the latest trends in technology. Some of the latest developments include digital materials, developing the "next generation" workforce and employing robots.
With this in mind, it is understandable that it is no longer enough just to provide high-quality products -- even if they are offered at competitive prices from suppliers all over the world. Today, consumers not only make high demands regarding product specifications, but also expect comprehensive solutions.
Now, the keys to success are much more in depth than just meeting the core competencies of equipment manufacturers and distributors. With these new dimensions, companies have to seem as global as their customers and be responsive in every location or they are at serious risk of losing business now and in the future.
The Concept of Profit Risk
Industrial customers are now demanding more from equipment suppliers and manufacturers in regard to replenishment, on-site service, lower cost of ownership, operational performance, equipment performance and delivery and cost reductions that are spelled out in service-level agreements and project contracts. There is significant risk that contracts and projects are going to result in low margins, in some cases even a loss. As a result, companies have to balance profits with customer requirements for industry equipment by:
Designing products that offer a higher level of efficiency for assembly, manufacturing, ongoing service and ownership.
Managing contracts and projects for project visibility, on-time delivery and cost control.
Standardize the assembly designs and parts for increased cost savings and modularity.
Ensure that the bid specifications match what is delivered in the final products.
Identify the actual costs in distribution, production and field services to ensure profitable bits, order quotations and contracts are created.
Competitive Expansion
MRO distributors, suppliers and equipment OEMs are offering more complete solutions and systems that complement their main, core capabilities. This means they have to compensate by providing facilities that are closer to customers, expanded capabilities, highly skilled field services personnel and more inventory. Quite a few midsized companies are still struggling to expand their organizations successfully to keep up with their competition. In an effort to make work more efficient and effective, companies need to embrace new technology, including robots, digital materials and more.
Uptime Resources
Many industrial equipment suppliers are finding success by utilizing service-level contracts that make sure customers are able to properly operate their equipment. Since there are many customers who operate 24 hours per day, all around the globe, this represents a serious challenge. If a customer requires help, they need it right away to minimize disruption to their operations. They also need parts shipped quickly, support on-site and continued access to informed customer service representatives. This requires using various aspects of new technology. If industrial equipment suppliers fail to embrace this, it can lead to costly downtime for their customers and ultimately the clients going to the competition.
Even though the industrial equipment market has been growing significantly due to strong construction and industrial demand, industrial equipment suppliers cannot sit idly by. They have to continue finding ways to add more value to what they offer to maintain the current business they have and to win new contracts with more customers. The challenge they face is to be efficient enough to meet the demands of new customers while maintaining the set margins. With the implementation of new technology and embracing the automatic age, those in this industry can continue to find success.
About IMS Supply: IMS Supply is a leading distributor of maintenance, repair and operations (MRO) products and services with facilities in East and West Michigan and Kentucky. Through our MRO Asset Recovery Program we stock hard to find parts and supplies from thousands of different manufacturers at prices up to 70% less than MSRP. Contact us today to find out how we can help your business.