Apple Has a New Iphone Recycling Robot to Fight E-Waste, Meet Daisy!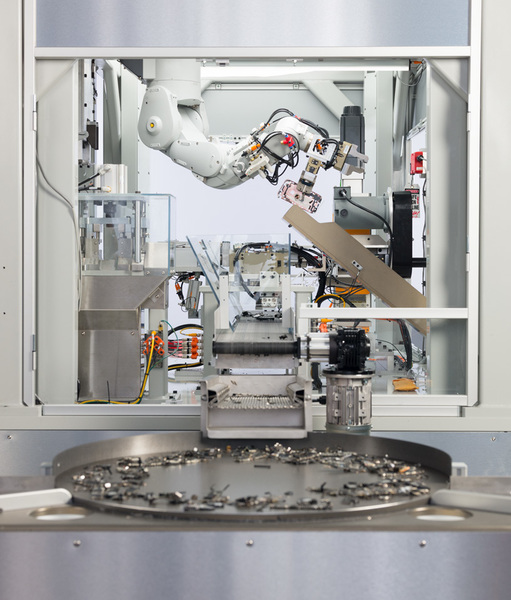 On the heels of Earth Day let's look at how Apple is trying to cut down on E-waste with Daisy its newest iPhone recycling robot. E-waste is a real concern as Americans throw out 9.4 million tons of it each year, more than any other company. Currently only 12.5% of e-waste is recycled each year according to the EPA.
E-waste Statistics
If we looked at some of the statistics associated with recycling some of this e-waste, we could see some changes and a huge decrease in unrecycled products by consumers and manufactures like Apple.
· Based on e-waste disposal rates, Americans throw out phones containing over $60 million in gold and/or silver every year.
· Recycling circuit boards can be more valuable than mining for ore! One ton of circuit boards is estimated to contain 40-800 times more gold than one metric ton of ore. There is 30-40 times more copper in a ton of circuit boards that can be mined from one metric ton of ore.
· There are more mobile phones in existence than there are number of people living on Earth. Based on the number of active SIM cards in use, there are more than 7.2 billion mobile devices being used, while there are less than 7.2 billion people on the planet. The growth rate of mobile devices compared to the population growth rate is five times greater.
· If the recycling rates for gold (15%), silver (15%) and platinum (5%) all increased to 100%, the electronics sector could realize $12 billion in financial and natural capital benefits.
· For every one million cell phones that are recycled, the EPA states that 35,274 lbs of copper, 772 lbs of silver, 75 lbs of gold, and 33 lbs of palladium can be recovered.
Green Apple
Daisy is replacing Liam, Apples first disassembly robot that was brought online in 2016. Daisy was actually made with some of Liam's parts so it's a recycled recycling robot. With the ability to disassemble 9 different models of iPhones and up to 200 iPhones in an Hour daisy suprasses Liam that was only able to dissemble the iPhone 6. The parts removed are separated from key components as it goes to make the recycling process easier.
Apple has announced the GiveBack program when they revealed Daisy. The program will make a donation to Conservation International for every device until April 30th. Additionally, eligible devices will be giving a credit for customers to use towards in-store purchases or can be put on an Apple store gift card.

Apples has announced that it is powered by 100 percent renewable energy worldwide, through purchasing green energy bonds and investing in renewables, used in its supply chain and physical infrastructure.
Apple CEO Tim Cook said in a statement, "We're going to keep pushing the boundaries of what is possible with the materials in our products, the way we recycle them, our facilities and our work with suppliers to establish new creative and forward-looking sources of renewable energy because we know the future depends on it."
About IMS Supply: IMS Supply is a leading distributor of maintenance, repair and operations (MRO) products and services with facilities in East and West Michigan and Kentucky. Through our MRO Asset Recovery Program we stock hard to find parts and supplies from thousands of different manufacturers at prices up to 70% less than MSRP. Contact us today to find out how we can help your business.