Biden Subsidies Launched Show Promise for US Manufacturing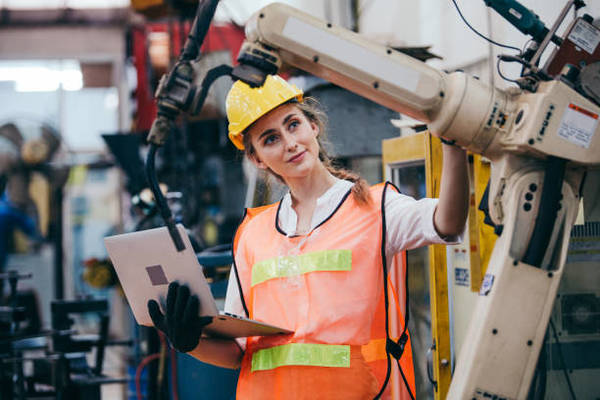 US President Joe Biden's efforts to boost American manufacturing and technology industries are showing signs of success, with more than $200 billion committed to manufacturing projects in the United States since Congress passed new subsidies last year. This investment is almost double the commitments made in the same sectors in 2021 and nearly 20 times the amount committed in 2019, according to data compiled by the Financial Times.
The investment is largely focused on semiconductor and clean tech sectors, with Asian companies LG, Hanwha, and LONGI announcing deals worth billions of dollars in these industries in recent months. The Inflation Reduction Act, which became law in August 2022, includes $369 billion of tax credits for clean technologies, while the Chips and Science Act includes $39 billion in funds to stimulate semiconductor manufacturing and $24 billion worth of manufacturing tax credits. Both of these laws are designed to reduce US dependence on Chinese supply chains and to help decarbonize the US economy.
While most of the commitments have come from domestic suppliers, roughly a third are from foreign-headquartered companies, with Taiwan, South Korea, and Japan making up the bulk of the foreign investment. The announcements are expected to create about 82,000 jobs, according to the analysis, and more projects are expected to be announced in the coming months as the US government provides more guidance on the tax credits.
However, the Biden administration's industrial policies have drawn criticism from European and Asian allies, who have claimed that their deep subsidies and made-in-America requirements amount to protectionism. The EU recently unveiled a rival industrial strategy with provisions to match subsidies for projects at risk of going abroad.
Despite the criticism, the scale of investment in the US manufacturing sector since last year has been described by experts as "pretty staggering" and an attempt to develop supply chains "in a way that we haven't seen in quite a while".
About IMS Supply: IMS Supply is a leading distributor of maintenance, repair and operations (MRO) products and services with facilities in East and West Michigan and Kentucky. Through our MRO Asset Recovery Program we stock hard to find parts and supplies from thousands of different manufacturers at prices up to 70% less than MSRP. Contact us today to find out how we can help your business.