Baldor Electric Company is now ABB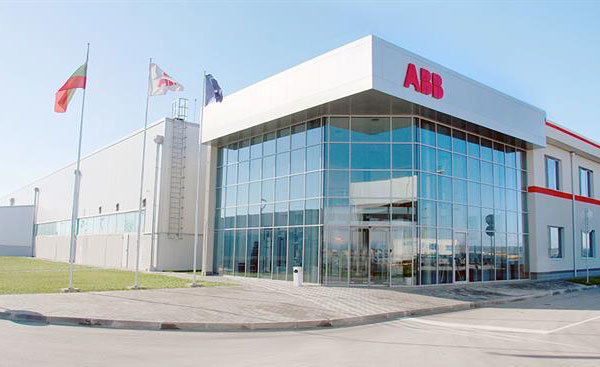 Baldor Electric Company has changed its name to ABB as of March 1st, 2018. This rebranding is to bring everything under the ABB-owned brands under ABB's master brand. Balder has already been a member of the ABB group for over 7 years.
The Swiss biased ABB, purchased Baldor back in 2010 for $3.1 Billion. It was agreed to pay $63.5 per share, a 41% premium of the closing prices as of November 29th, 2010. This buyout also saw ABB assuming $1.1 Billion in net debt.
"This represents yet another great step in building a market-focused, lean organization and unifying the ABB brand across the globe," said Sami Atiya, President of ABB's Robotics and Motion division, which includes the organization currently known as Baldor. "With aligning all of our activities under the ABB brand we are delivering on our Next Level Strategy to unlock value by streamlining and strengthening our portfolio."
the ABB brand will be applied to all of the Baldor Electric Company's manufacturing, sales and support facilities, box designs and marketing collateral, invoices and purchase orders. But don't worry because they will still make, design and market the product brands Baldor-Reliance® and Dodge® mechanical power transmission products.
"ABB has invested over $13 billion in the U.S. over the past 10 years, this is our largest market," said Greg Scheu, President of the Americas for ABB. "The company will continue to invest in the products it makes here, as well as the people responsible for their manufacture. Our U.S.-based motor and mechanical portfolio will be included within our broader portfolio of ABB Ability™ digital solutions."
ABB plans to continue its expanding with 60 manufacturing facilities and 20,000 people across the U.S.
About ABB
ABB (ABBN: SIX Swiss Ex) is a pioneering technology leader in electrification products, robotics and motion, industrial automation and power grids, serving customers in utilities, industry and transport & infrastructure globally. Continuing a history of innovation spanning more than 130 years, ABB today is writing the future of industrial digitalization with two clear value propositions: bringing electricity from any power plant to any plug and automating industries from natural resources to finished products. As title partner of Formula E, the fully electric international FIA motorsport class, ABB is pushing the boundaries of e-mobility to contribute to a sustainable future. ABB operates in more than 100 countries with about 135,000 employees.
About Baldor
Baldor Electric Company, Inc. designed and manufactured industrial electric motors, drives, and mechanical power transmission products. Its products included AC motors, DC motors, servo motors, gear motors, grinders, buffers, and lathes; AC and DC drives; mounted bearings; conveyor components; mechanical drive components; couplings, clutches, and brakes; and enclosed gearing products. The company served aggregate and cement, air handling, chemical, oil and gas, food and beverage, pharmaceutical, mining, paper and forest, unit and baggage handling, and water and wastewater industries. It sold its products through distributors in the United States, Canada, and internationally.
About IMS Supply: IMS Supply is a leading distributor of maintenance, repair and operations (MRO) products and services with facilities in East and West Michigan and Kentucky. Through our MRO Asset Recovery Program we stock hard to find parts and supplies from thousands of different manufacturers at prices up to 70% less than MSRP. Contact us today to find out how we can help your business.