Linear Friction Welding in North America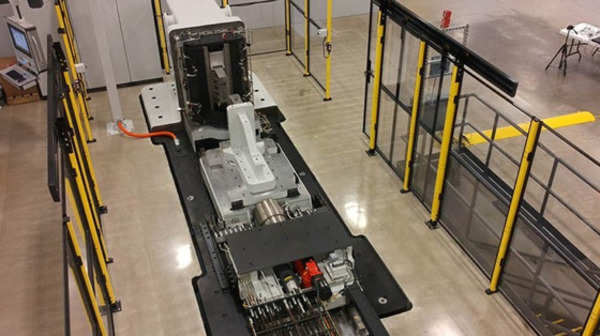 LIFT, Lightweight Innovations for Tomorrow located in Detroit, MI, proudly announces they have North America's "first linear friction welder capable of full-sized part development." LIFT is operated by American Lightweight Materials Manufacturing Innovation Institute (ALMMII), a founding member of Manufacturing USA. Manufacturing USA is a federal public/private initiative designed to facilitate technological and manufacturing innovation.

"Linear Friction Welding is a solid-state process in which one part moves in a linear motion at high speed and is pressed against another part held stationary. The resulting friction heats the parts, causing them to forge together." This quote is directly from Manufacturing Technology, Inc., the builder and installer of LIFT's linear friction welder.
"Having this machine in our building and available to manufacturers around the country positions us to continue leading the industry into a smart manufacturing future," said LIFT's CEO and Executive Director Nigel Francis. "We encourage companies – both large and small – to reach out to us at LIFT to see how this machine and our other services can help them achieve their goals."

IMS Supply applauds and supports the collaborative efforts that benefit manufacturing in the USA.
About IMS Supply: IMS Supply is a leading distributor of maintenance, repair and operations (MRO) products and services with facilities in East and West Michigan and Kentucky. Through our MRO Asset Recovery Program we stock hard to find parts and supplies from thousands of different manufacturers at prices up to 70% less than MSRP. Contact us today to find out how we can help your business.