21st Century Textile Manufacturing in the USA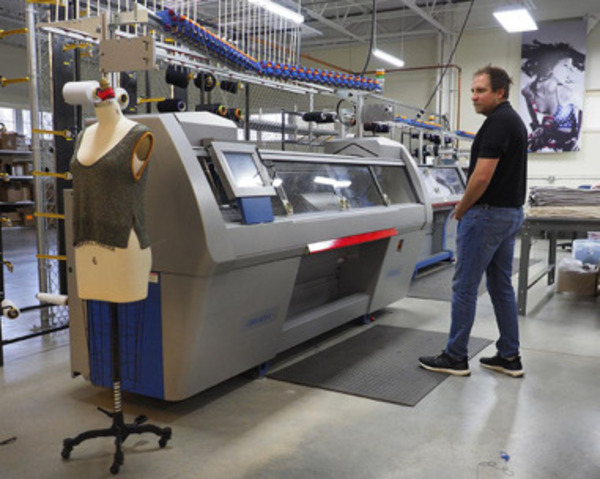 We're all pretty conditioned to think of machines or autos when it comes to manufacturing in the USA. Surprise! Textile manufacturing is still alive and well, right here in the States.
Two articles from Apparel Magazine take a good look at textile manufacturing spread across the country. Some of the stories illustrate new generation revitalization of long held textile manufacturing businesses. Others feature new Made in the USA product lines, often near or around former textile businesses.
Area Development offers a story about St. Louis area groups supporting and investing in that region. "The local and state elected leaders, economic development officials and the St. Louis Fashion Fund worked tirelessly to help make this project happen," Evolution St. Louis Co-founder Jon Lewis said. Evolution St. Louis is constructing a large high-tech seamless knitting facility in downtown St. Louis. This investment is another example of reshoring, bringing textile manufacturing back to the USA.
IMS Supply is ready to assist ALL types of manufacturing, especially the home-grown variety!
Apparel Magazine article links:
https://apparelmag.com/made-usa-snapshots-shore-manufacturing
https://apparelmag.com/look-closer-made-usa-gaining-momentum
About IMS Supply: IMS Supply is a leading distributor of maintenance, repair and operations (MRO) products and services with facilities in East and West Michigan and Kentucky. Through our MRO Asset Recovery Program we stock hard to find parts and supplies from thousands of different manufacturers at prices up to 70% less than MSRP. Contact us today to find out how we can help your business.