Keep Your Business Moving Forward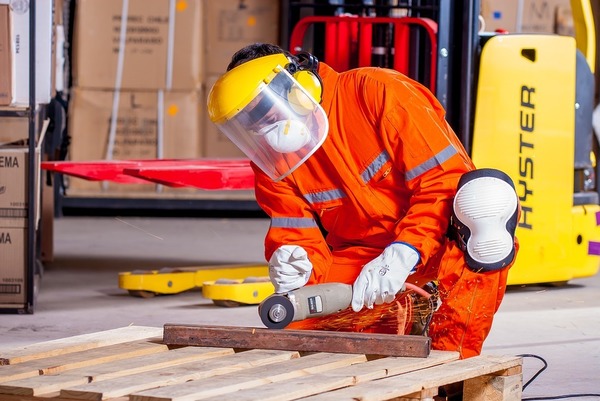 President Donald Trump recently announced that he wants to level the playing field for the manufacturing industry. He presented a speech to the National Association of Manufacturers, noting that he plans to take historic actions to create fair and reciprocal trade for companies in America. While this is certainly good news for people in the industry, it is also a call to action for all manufacturers.
As the manufacturing industry starts to increase production, manufacturers will need to ensure that their equipment and production methods are ready to handle that uptick in production. This is something that is sometimes easier said than done.
Investments Are Necessary
Technology changes quickly, which means that there are always new and innovative options that can help to speed up the manufacturing process while still keeping safety standards up. Having equipment that will do this is going to be necessary in the upcoming years due to the projected increase in the industry.
Many manufacturing companies have already invested a lot of money into automation and other high-tech solutions to keep the production line moving as efficiently as possible. Your company isn't going to want to just toss out those solutions to bring new solutions on board. One option that you can exercise is the IMS Asset Recovery Program, which can help manufacturers to recover money on the equipment they aren't using any longer.
Thinking About More Than Just Equipment
Even though the equipment you use is a critical factor in getting your products out there without delay, you also must think about your workforce. As the technology advances and you start to utilize new equipment and production models, you should train your workforce to keep up with the changes.
It is cheaper to retrain your current employees than it is to hire new employees. The direct cost of a new hire is around 50 to 60 percent of the position's annual salary. This means you could easily spend $25,000 to train a new hire for a $50,000 per year position. If you add associated costs, such as production downtime and delays in customer service, to the direct costs, your company can easily spend 200 percent of the annual salary for that position on training the new employee. This equates to as much as $100,000 in training costs for a $50,000 per year position. Remember this as you help your employees adjust to the new workflow and equipment.
Staying competitive in the manufacturing industry comes down to keeping your equipment in good shape to allow production to move at an optimal rate. Training your employees to get the job done right and focusing on producing high-quality products are also imperative. Doing all of these without allowing the overall cost to bog down the profit margin that allows you to stay in business can keep your company in business.
About IMS Supply: IMS Supply is a leading distributor of maintenance, repair and operations (MRO) products and services with facilities in East and West Michigan and Kentucky. Through our MRO Asset Recovery Program we stock hard to find parts and supplies from thousands of different manufacturers at prices up to 70% less than MSRP. Contact us today to find out how we can help your business.