How to Future Proof Your Manufacturing Business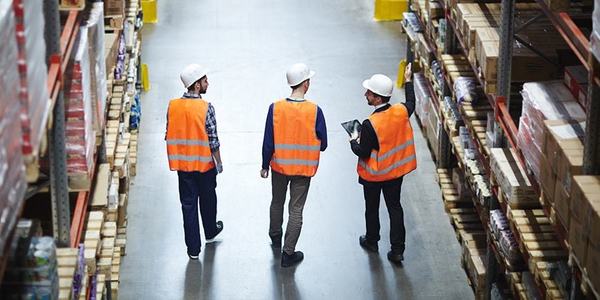 If you had told manufacturers ten years ago about today's practices, they probably would have been standing in disbelief. The manufacturing industry as a whole has seen widespread changes in every aspect, from new processes to changing demands.
Understanding how these changes impact the future of your business is essential to keeping your doors open, even during turbulent times. Here are four ways that you can future-proof your manufacturing business.
Invest in Your People
What's the top asset in your company? It's not your shiny new piece of machinery or your warehouse stocked with supplies. It's actually your people. The right talent can make all the difference in your manufacturing business.
If you are plagued with widespread turnover, you will see lower profit margins, higher training costs, and experience difficulty growing. In fact, studies show that it takes employees between two and three months before they feel comfortable in their positions.
This means you are paying for employees that provide no value to your business until they are outside of the learning curve. Reducing your turnover allows you to prioritize profit and keep your organization moving forward.
Adopt Disruptive Technology
Technology is a fundamental part of future-proofing your manufacturing business. If your competitor has a new robot that can complete projects in two days, but your process still takes two weeks, you might see a decline in revenue.
The good news is that you don't always have to purchase new equipment outright. There are platforms, like IMS Supply, that can pair you up with quality used equipment. Purchasing used results in lower acquisition costs, while still providing you access to the disruptive technology you truly need.
Leverage Social Media
The most effective form of advertising is no longer newspapers or direct mail. Studies show that 91% of marketers notice an increase in brand visibility with only a few dedicated hours per week on social media.
One viral video could give you access to thousands of customers and secure the future of your business. If your manufacturing business isn't large enough for a full-time marketer, consider hiring an outsourced social media manager.
Set Meaningful Goals
How can you navigate your organization in the future if you have no defined goals? Setting both short-term and long-term goals gives your team something to work towards. If you want to grow 10% over the next five years, what needs to be done today?
Do you need to hire more employees or invest in new equipment? Securing the future of your company and reaching your strategic goals takes a conscious effort today. Take the time to jot down a few short-term and long-term goals. Then, make an action plan of how you will reach those goals.
Summary
How are you future-proofing your organization? Are you investing in talent and equipment or are you strategizing through goals and competitive advantages? The manufacturing industry has experienced widespread changes over the past few years, with these trends only predicted to continue going into 2024.
About IMS Supply: IMS Supply is a leading distributor of maintenance, repair and operations (MRO) products and services with facilities in East and West Michigan and Kentucky. Through our MRO Asset Recovery Program we stock hard to find parts and supplies from thousands of different manufacturers at prices up to 70% less than MSRP. Contact us today to find out how we can help your business.