Is Your Company Ready for the Manufacturing Boom?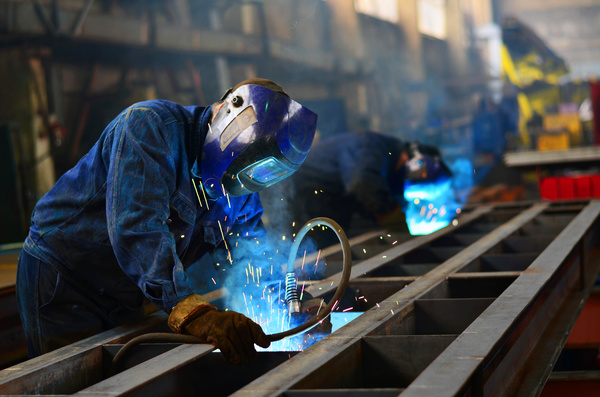 American manufacturing technology orders are in a sweet spot right now, growing 23 percent year-over-year in July. The jump in order volume isn't the only reason for the sweet spot, as Asian and European markets aren't faring as well as the United States.
Market projections indicate that the U.S. manufacturing industry growth isn't going to stop soon. In fact, The Association for Manufacturing Technology has noted that prospects for the rest of 2017 and 2018 are exciting. One factor that might have a big pull is an increase in infrastructure spending. Coupled with the strengthening U.S. economy, this could mean rapid growth and increased demands for U.S. manufacturers.
Now Is the Time to Prepare
Manufacturers need have safeguards in place to help minimize downtime for industrial equipment. Unexpected issues can lead to delays in production, which can be devastating for a company in the midst of a manufacturing boom. Investing in equipment maintenance, repair and overhaul now can help to increase profits later as your company solidifies a reputation of on-time deliveries of critical products.
Planning Downtime
The key to planning downtime for equipment maintenance is being able to plan it well in advance. Look at your production forecast, equipment maintenance schedule and previous maintenance logs to determine when you need to get the job done. Even if it is tempting to push equipment to the limit, this can work against you if components begin to fail prior to the planned downtime. Unplanned downtime will leave you explaining production delays to customers who are counting on your company's goods. Planning for downtime today is the key to preventing production delays tomorrow.
Preparing for Downtime
Once you know when your equipment downtime is planned, you can prepare for the temporary outage of the line. This gives you the opportunity to have replacement components on hand. Minimize downtime and maximize production efficiency by investing in replacement MRO parts ahead of time. IMS Supply is your go-to source for manufacturing components when you need to have your equipment up and running as quickly as possible.
Plan today for the upcoming manufacturing boom. Don't get left in the dust while competitors reap the rewards of early planning and preparation.
About IMS Supply: IMS Supply is a leading distributor of maintenance, repair and operations (MRO) products and services with facilities in East and West Michigan and Kentucky. Through our MRO Asset Recovery Program we stock hard to find parts and supplies from thousands of different manufacturers at prices up to 70% less than MSRP. Contact us today to find out how we can help your business.