Manufacturing Is Alive and Well in the United States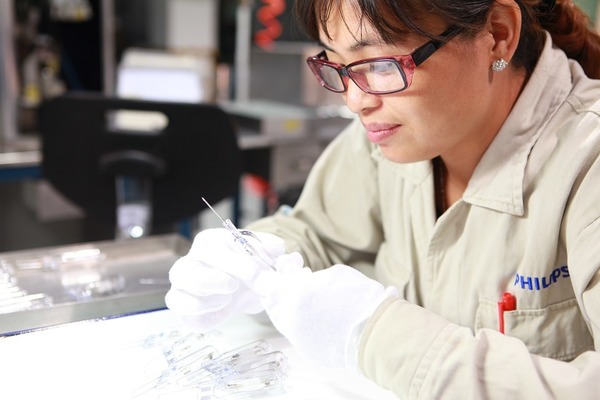 People who think of manufacturing these days might still think about the workers of days gone by and the intense manual labor they did. Today, manufacturing is more high tech and less likely to involve anything but manual labor for an entire shift.
The trends in the manufacturing industry have led to companies looking for ways to produce products in a faster and less expensive manner. Some companies have started moving manufacturing overseas in the hope of achieving maximum profit for minimal effort.
Shifting Back Toward American Production
Many people don't realize that the manufacturing industry in the United States is alive and well. The issue that many manufacturers are facing now is filling open positions for workers. The speed of production and the precision of the machines have improved because of robotics advances and 3D technology, leading to a need for more skilled workers.
The pull of companies to use manufacturing facilities in the U.S. is increasing. Consumers are shifting toward a quality over cost mindset that is making it possible to keep jobs here instead of shipping them overseas. With this trend continuing, manufacturers have to be able to keep up with the demand.
Many Open Positions Plague the Industry
In Silicon Valley, there is a definite move away from off-shore manufacturing. In fact, companies there are starting to try to educate school children, some in the eighth grade, about the future of the manufacturing industry. They are reminding students that there are many different jobs within the industry.
As manufacturers gear up to handle the influx in production that has already started, some are realizing that the equipment they are using is outdated or in need of maintenance. Taking care of this now rather than later is another important point that must not be ignored.
In order to keep up with current demands and the increase that is predicted, manufacturers will need to have an "all hands on deck" mentality that involves filling open positions and keeping equipment in working order. Proactive maintenance and taking steps to reduce the likelihood of prolonged outages while waiting on repair parts can go a long way toward proving reliability and consistent performance to the companies and consumer who count on them for goods.
About IMS Supply: IMS Supply is a leading distributor of maintenance, repair and operations (MRO) products and services with facilities in East and West Michigan and Kentucky. Through our MRO Asset Recovery Program we stock hard to find parts and supplies from thousands of different manufacturers at prices up to 70% less than MSRP. Contact us today to find out how we can help your business.