A 6.1% Increase in U.S. Cutting Tool Consumption over 2017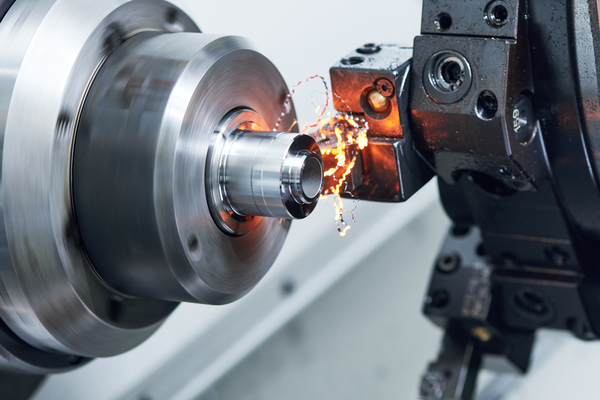 According to the U.S. Cutting Tool Institute USCTI and The Association for Manufacturing Technology AMT, the cutting tool consumption was $183.61 Million this January compared to $173.05 million from January 2017. The January sales are up 4.9% from just Decembers numbers of $175.00
"The boom in domestic and global manufacturing has continued to show positive growth for the cutting tool industry. This is causing increasing pressure on cutting tool capacity and raw material sourcing, but these are good problems and are welcomed by the industry," said Brad Lawton, Chairman of AMT's Cutting Tool Product Group.
"Demand for cutting tools in January 2018 continued to demonstrate the ongoing improvement in manufacturing activity that continued throughout 2017. Sales increased 4.9% month over month in January and rose 6.1% over the same period a year ago, supporting our belief that the industrial sector will continue to strengthen as the year progresses," said Eli Lustgarten, President at ESL Consultants. "The U.S. February ISM Manufacturing Index rose to 60.8 compared to 59.1 in January and 59.3 in December 2017. This was the best level since 2004 and the third highest since 1985. New orders and production remain at very strong levels, building a backlog and pointing toward rising industrial production and higher capacity utilization as the year progresses. With an improving global backdrop, the cutting tool sector is headed toward another banner year with sales gain approaching if not exceeding 10%."
The Cutting Tool Market Report is jointly compiled by AMT and USCTI, two trade associations representing the development, production and distribution of cutting tool technology and products. All data used was based on reports by companies participating in the CTMR program, and these totals are representing the majority of the U.S. market for cutting tools. These Monthly statements and reports are a leading indicator for up and downturns in U.S. manufacturing activity because they are using actual production levels.
About IMS Supply: IMS Supply is a leading distributor of maintenance, repair and operations (MRO) products and services with facilities in East and West Michigan and Kentucky. Through our MRO Asset Recovery Program we stock hard to find parts and supplies from thousands of different manufacturers at prices up to 70% less than MSRP. Contact us today to find out how we can help your business.