Who Are the 10 Most Automated Countries in the World?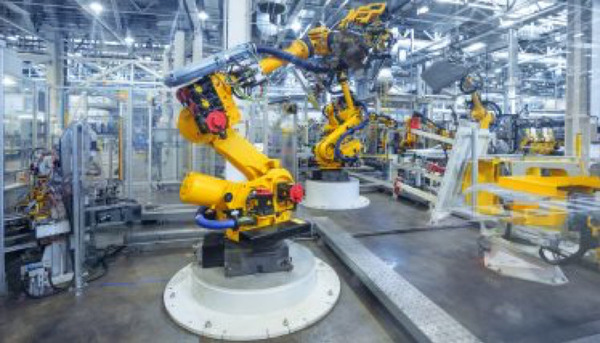 According to the 2017 World Robot Statistics it was revealed that we have seen an increase in the average of robots units used per employee from 2015, going from 66 robotic units per 10,000 employees to 74 units last year. Europe leads with the average robot density with 99 units, the Americas are second with 84 units and lastly Asia with 63 units. Asia, has shown the highest growth rate of that robot density though, with an annual growth rate of 9% between 2010 and 2016, slightly higher than America's 7% and Europe's 5%
Let's not hold you in suspense too long, the 10 most automated countries in the world are South Korea, Singapore, Germany, Japan, Sweden, Denmark, the US, Italy, Belgium and Taiwan.
North American
Mexico's automotive industry is the largest user of robotics in the country with 81% in 2016. Not very surprising as Mexico is a main production hub for car manufacturing and Automotive parts for the US and an increased amount for South America.
In the United States similarly the automotive industry leads as the main customer of industrial robots with more than half of the total sales in 2016 (52%). This helped to bring the United States to the ranks of the seventh most robotically dense country in the world.
Domestic production has boosted robot sales in the US since 2010 by modernizing their facilities. The driving factor in this is to automate production to keep manufacturing at home while simultaneously strengthening the American industries in the global marketplace while bringing some of the manufacturing back home from overseas.
Asia
With a Density Rate rising from 25 units to 68 units between 2013 and 2016 China has developed dramatically. While only ranked 23rd on the Robot density, it has plans to to break into the top 10 automated nations by 2020, hoping to raise it density to 150 units.
The Republic of Korea has the highest robotic density in the manufacturing industry, which the country has held since 2010. With 631 units per employee they have close to 8 times the worlds average. Thanking this to their automotive and electrical/electronic industrials
With 488 robots per employee Singapore is in second place. Surprisingly 90% of robots are installed in the Singapore's electronics industries.
Japan is ranked the worlds 4th most automated country with 303 robot units, it is also the world's most prolific industrial robot manufacture. Japan produced 52% of the global supply of industrial robots, and in 2016 produced the highest ever recorded 153,000 units.
Europe
Ranking 3rd Germany is Europe's most automated company with 309 units it has a supply share of 36% and operational stock 41% share of industrial robots in 2016. It is expected continue to grow an average of at least 5% per year between 2018 and 2020 as the demand for robots increases.
France ranking in at 18th in the world has 132 units is trying to regain its manufacturing competitiveness and will begin with new installations in the next few years to increase its installations by 5 -10% between 2018 and 2020.
The UK only has 71 units per employees, falling below the world average of 74 it ranks only 22nd. Fellow European countries such as Sweden (223 units), Denmark (211 units), Italy (185 units), and Spain (160 units) shows how far the UK has to go. Despite leaving the EU there are many investment plans to modernize and expand on foreign and local automotive companies. It is not sure if custom duties fees will hold back any investments though.
About IMS Supply: IMS Supply is a leading distributor of maintenance, repair and operations (MRO) products and services with facilities in East and West Michigan and Kentucky. Through our MRO Asset Recovery Program we stock hard to find parts and supplies from thousands of different manufacturers at prices up to 70% less than MSRP. Contact us today to find out how we can help your business.