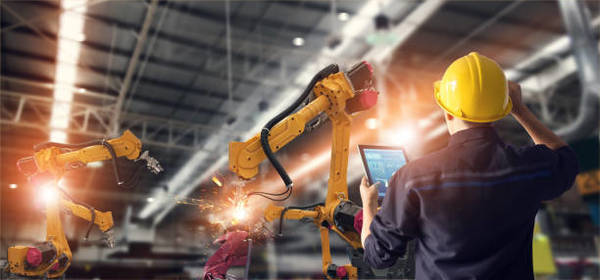 With the pandemic becoming more under control and vaccines are available, staffing is still an issue for all businesses. Vistage surveys have found that 73% of manufacturing businesses report challenges in operating at full capacity due to staffing troubles and 63% intend to increase the size of their workforce in the next 12 months.
So, what is the issue? Studies have found that most students aren't aware of what manufacturing actually does. They perceive it as hard labor. When that's put up against retail or fast food that seems less demanding they choose that.

How are manufacturing companies dealing with that issue? Vistage reports that 75% of manufacturing CEOs say they're boosting wages, and 59% are boosting them by 4% or more, in order to combat many of the hiring challenges facing the industry.

While that can help due to the pandemic and individuals trying to find jobs, they are looking for certain qualities. Feeling valued and autonomy mean more to employees now, than ever before. Also, companies are looking for a way to diversify their talent pool. Manufacturing leaders need to look at building innovative onramps for new talent: returning veterans, people with disabilities, people in disadvantaged communities, people of color, women, people re-entering the workforce from the criminal justice system, and underemployed people who want a brighter future. They also need to focus on training. To retain employees coming in they need to be well trained and know they can train to move up in companies. But they can't forget the employees they already have Vistage reports 61% of manufacturing leaders are focusing on developing their existing workforce.

There are technological advances at our fingertips that enable increased capacity and more productivity as well as better working conditions and more interesting careers. But a lot of companies are hesitant to adopt these innovations. Despite the ability for technology to help organizations grow and compete on quality, lead time, service offerings, and price, as well as to address workforce issues, many remain hesitant to embrace widespread adoption and investment. The idea of Industry 4.0, or the use of robots, automation, IoT, artificial intelligence, big data and more, often is mistaken with such advances taking the place of humans in the workplace. Overwhelmingly though, automation can supercharge productivity rather than replace people. Innovative technology can free people up to do more high-tech jobs like maintaining and running human-machine interfaces, enabling employees to use more mind and less muscle. Smart manufacturing roles also have the added benefit of a wage premium, paying an average of $12,000 more a year than more traditional manufacturing jobs. Unfortunately, Vistage reports only 14% of manufacturing companies say innovation is a core part of their strategy.

We still continue to face issues due to the pandemic. With ports being filled up and local production not running at full capacity we will still go into 2022 with unique circumstances. Companies need to stay the course and invest in their people, wages, hiring, and technology. Eventually we will get to the light at the end of the tunnel.
About IMS Supply: IMS Supply is a leading distributor of maintenance, repair and operations (MRO) products and services with facilities in East and West Michigan and Kentucky. Through our MRO Asset Recovery Program we stock hard to find parts and supplies from thousands of different manufacturers at prices up to 70% less than MSRP. Contact us today to find out how we can help your business.