There's a Major Shift Underway in Manufacturing for U.S. Companies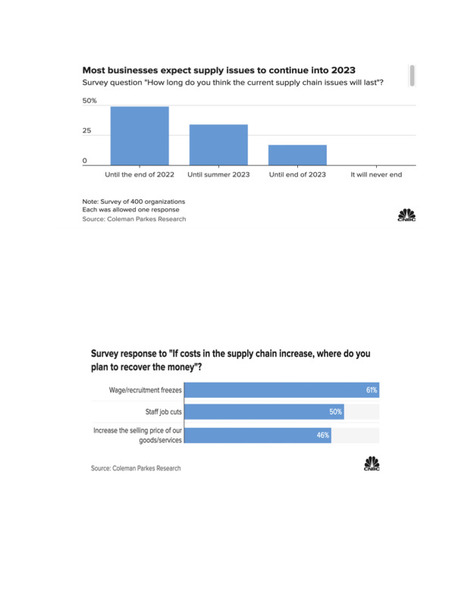 The supply chain may be getting better, but the challenges aren't going away.
That's according to a new survey from SAP which finds more than half (51%) of U.S. companies expecting the supply chain to remain challenging into 2023.
Many U.S. companies are now shifting from a "just in time" supply chain model to a "just in case" model — essentially carrying more inventory and often use of more suppliers closer to the United States. This shift is expected to increase costs while U.S. consumers are also dealing with historic inflation.
Rising costs in supply chain shifts are also impacting business decisions. Sixty-one percent of survey respondents said wage and recruitment freezes would be their top move to combat continued rising supply chain costs.
With the disruption of the Covid pandemic easing, U.S. businesses now say the war between Russia and Ukraine is the top factor causing supply chain disruption. Issues related to the European conflict, lack of raw material/components and rising fuel/energy costs were the other top factors listed by companies.
To overcome these macroeconomic issues, more U.S. companies are turning to technology and simultaneously emphasizing the need for sustainability.
About IMS Supply: IMS Supply is a leading distributor of maintenance, repair and operations (MRO) products and services with facilities in East and West Michigan and Kentucky. Through our MRO Asset Recovery Program we stock hard to find parts and supplies from thousands of different manufacturers at prices up to 70% less than MSRP. Contact us today to find out how we can help your business.