Using AI Drones for Industrial Equipment Inspection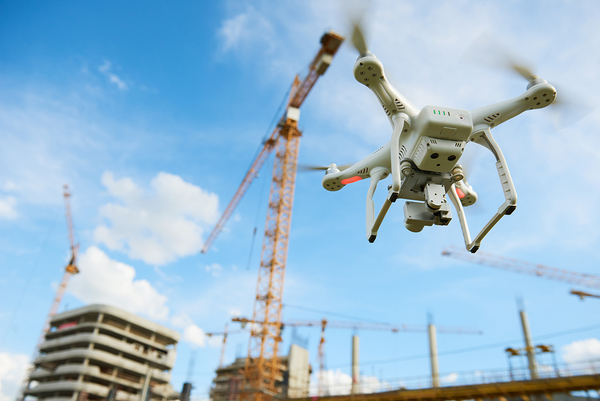 Conducting inspections on equipment is a critical duty for anyone in the manufacturing industry. Some inspections are rather difficult and fairly dangerous. A new option that combines artificial intelligence and drones might help to make these jobs a bit safer without having to cut back on the inspections.
The inspection process is something that doesn't need to be skimped on. Keeping equipment in good working order is vital for all industries, including the manufacturing industry. Only through inspections can companies determine what components need to be replaced or repaired soon. This helps to keep equipment up and running so that the company can keep moving forward with production.
New Technology Is Improving Worker Safety
In the past, some equipment inspections, such as those on oil rigs, required a person to climb up the equipment to do a visual inspection of components. By using drones and AI technology to get this done, nobody has to climb to these heights. These technologies could also make it possible to inspect components and equipment that are in small spaces, where humans can't fit or where it isn't feasible for humans to go.
Once the drone collects pictures and video, the information can be evaluated by AI. Everything is then analyzed to determine what needs to be done. If the video and pictures are collected and saved, manufacturers can use this information to see how production is impacting equipment over time. This can help them to come up with a customized maintenance schedule based on the usage of the equipment in their facility.
Using this new system could give manufacturers a head's up when components will need to be replaced. This gives them a chance to order components to have them on-site when the time comes for the replacement project, which can minimize downtime.
Technology Isn't Replacing Humans
It is important to realize that the new technologies that are coming available aren't meant to replace human inspectors or take human jobs. Instead, these options are meant to assist humans and enhance what they are able to do. Overall, this comprehensive approach should help to make the inspection and maintenance of equipment a much more cost-effective process.
About IMS Supply: IMS Supply is a leading distributor of maintenance, repair and operations (MRO) products and services with facilities in East and West Michigan and Kentucky. Through our MRO Asset Recovery Program we stock hard to find parts and supplies from thousands of different manufacturers at prices up to 70% less than MSRP. Contact us today to find out how we can help your business.