Aprils US Manufacturing Activity Report Shows Continued Industry Growth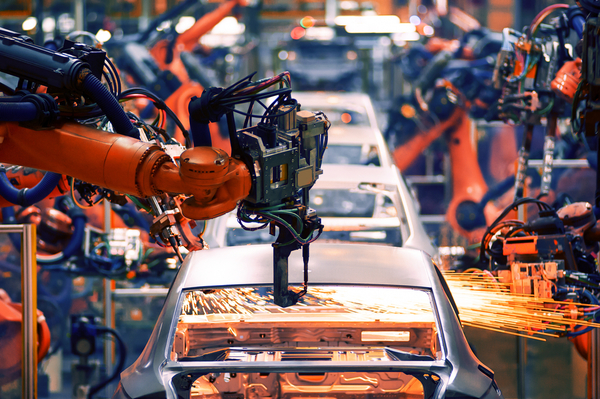 The April Monthly index shows, that while slowing, the US manufacturing is still showing overall growth. These findings are the results of the Institute for Supply Management's monthly Manufacturing ISM Report on Business.
February's PMI were the highest recorded in the last 12 months at 60.8%, compared to March's score of 59.3% or April's 57.3% they are lower but not by a significant margin. Even with a 2-month consecutive decrease this is still good news. A reading above 50% indicates that the manufacturing industry generally is growing, while a reading below 50% indicates general contraction. Therefore, we are still showing overall growth.
There are other important things of note from the report, here is a small list of some of them:
The April PMI indicates the 20th straight month of growth in the manufacturing sector. The strong growth was "led by continued expansion in new orders, production activity, employment and inventories, with suppliers continuing to struggle delivering to demand," said Timothy R. Fiore, chair of the ISM Manufacturing Business Survey Committee, at the report's release Tuesday morning. The reading also indicates overall economy growth for the 108th consecutive month.
The PMI's production index fell below 60 for the first time in 10 months. The production index decreased by 3.8 percentage points to 57.2 in April. "Production expansion continues," noted Fiore, "Labor constraints and supply chain disruptions continue to prevent or limit maximum production potential." Fifteen industries reported growth in April, with only paper products showing a decline.
Employment expansion slows, but grows, for 19th consecutive month. The ISM employment index registered 54.2 in April, a decrease of 3.1 percentage points from March. "Many respondents continue to see the labor market as a constraint to their production and their suppliers' production," Fiore said.
Supplier deliveries slowed in April for the 19th consecutive month. The ISM supplier deliveries index registered 61.1, up 0.5 percentage points. A reading above 50 indicates slowing deliveries. "Lead-time extensions in many areas, supplier labor shortages, and transportation delays and uncertainty in the steel and aluminum markets will continue to restrict production output for the foreseeable future," predicted Fiore.
Raw material prices rose again. The ISM prices index was 79.3, up 1.2 percentage points from the previous month. The increase indicates growth in raw materials prices for the 26th consecutive month.
The monthly Manufacturing ISM Report on Business uses a survey to gain its results. All the data is then compiled from Purchases and supply executives nationwide. Follow the link here to read the full report in detail
About IMS Supply: IMS Supply is a leading distributor of maintenance, repair and operations (MRO) products and services with facilities in East and West Michigan and Kentucky. Through our MRO Asset Recovery Program we stock hard to find parts and supplies from thousands of different manufacturers at prices up to 70% less than MSRP. Contact us today to find out how we can help your business.