IMS Supply Expands Footprint with New Processing and Distribution Facility in San Antonio, TX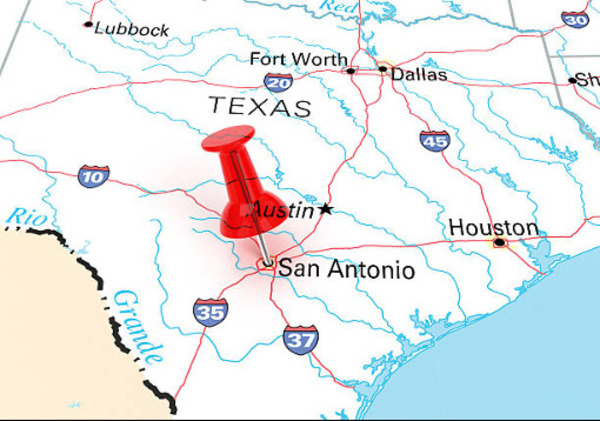 San Antonio, TX - November 3, 2023 - IMS Supply, a leading provider of industrial Maintenance, Repair, and Operations (MRO) solutions, is pleased to announce the opening of its state-of-the-art processing and distribution facility in San Antonio, Texas. This expansion is part of IMS Supply's ongoing commitment to enhancing its Industrial MRO Asset Recovery Program and better serving its customers across the United States.
The new facility, strategically located in San Antonio, will enable IMS Supply to further streamline its operations, increase inventory capacity, and provide even faster and more efficient service to its customers. This expansion represents a significant milestone in the company's growth strategy and reaffirms its dedication to delivering innovative MRO solutions.
"We are excited to announce the opening of our new processing and distribution facility in San Antonio, Texas," said Jason Rubin, President of IMS Supply. "This expansion is a testament to our continued investment in the success of our customers. It will allow us to serve our clients in the region with even greater speed and efficiency while expanding our capabilities to support their MRO asset recovery needs."
IMS Supply's Industrial MRO Asset Recovery Program offers a comprehensive suite of services designed to help businesses optimize their MRO operations, reduce costs, and recover value from unused or surplus assets. By expanding its presence in San Antonio, IMS Supply will be better positioned to provide customized solutions to local businesses in the region.
The new facility boasts advanced technology and equipment, as well as a highly skilled team dedicated to meeting the unique needs of customers in San Antonio and surrounding areas. IMS Supply remains committed to delivering exceptional customer service and providing innovative solutions to help businesses maximize their operational efficiency.
The San Antonio processing and distribution facility will officially open its doors on November 6, 2023, and will play a pivotal role in IMS Supply's mission to be the preferred partner for industrial MRO solutions.
For more information about IMS Supply and its services, please visit www.imssupply.com.
Media Contacts:
Katelinne Becmer
Director of MRO Solutions
IMS Supply
Phone: (616) 631-0104
Email: kbecmer@imssupply.com
Andrew Behaine
Business Development
IMS Supply
Phone: (210) 290-1577
Email: abehaine@imssupply.com
About IMS Supply: IMS Supply is a leading distributor of maintenance, repair and operations (MRO) products and services with facilities in East and West Michigan and Kentucky. Through our MRO Asset Recovery Program we stock hard to find parts and supplies from thousands of different manufacturers at prices up to 70% less than MSRP. Contact us today to find out how we can help your business.