Is Automation the Future of Our Food?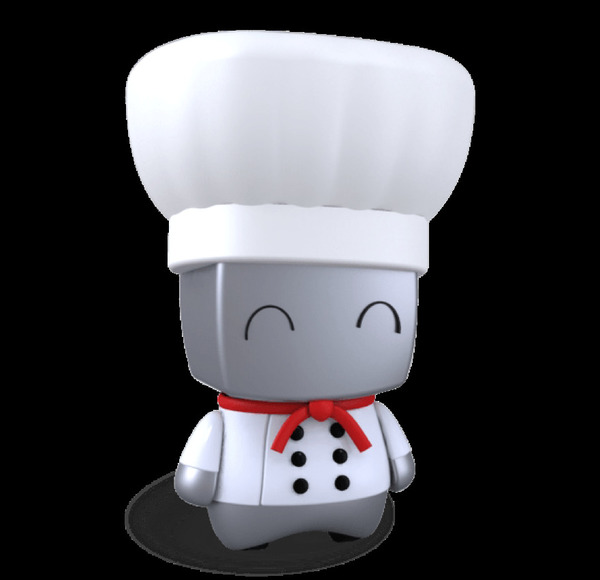 A Turkish design company named Dahir Insaat released their concept of an automated restaurant concept video recently. They believe that their concept will increase the number of customers served and drastically cut labor costs.
The Concept
The video shows how servers would take orders at the tables with a tablet computer like normal but from there things get interesting. The orders are sent to a fully automated kitchen that prepares the food. Once the food is ready it is sent along conveyor belts to a room located directly above the dining area and where more belts and sensors determine the correct table location. Once in correct spot a robotic arm delivered the meal through a portal directly down to the table. After your done eating all the plates are placed in the middle of the table and they go to another automated system to a dish washer.
The company states that once the food is finished the wait time from kitchen to table will only take 60 seconds or less. While Dahir Insaat doesn't provide many details on the entire process that concept has merits.
The Reality
In Japan they are using automated systems at chain sushi restaurants. A conveyor belt is used to transport the sushi around the restaurant with standard choices being produced for the conveyor belt and special going on separate conveyor belts or being sent out separately. At once location they have a slot that u placed used plates into, these slots take the plates directly to the dishwasher area. Some over these restaurants have offsite support with cameras linked to their headquarters and many use IC chips to track what was eaten, when it was taken, and even how much each plate will cost when calculating the bill. Many restaurants have databases with up to 18 million customers to help determine when and what should be made.
Will we be eating robotically made dinners in the future with conveyors and tubes bringing us our food? Will all our meals be in pill form? Maybe it will be something in between the two, protein milk shakes that are made just by pushing a button maybe? Whatever the case this article has made us hungry!
About IMS Supply: IMS Supply is a leading distributor of maintenance, repair and operations (MRO) products and services with facilities in East and West Michigan and Kentucky. Through our MRO Asset Recovery Program we stock hard to find parts and supplies from thousands of different manufacturers at prices up to 70% less than MSRP. Contact us today to find out how we can help your business.